Welcome to Abri Apartments in Paihia, New Zealand's Bay of Islands
Abri Apartments offers luxury holiday accommodation in central Paihia with stunning sea views within a 3-5 minute walk to the town centre and Paihia Wharf. Abri Apartments provides you with an ideal base while you explore the many spectacular sights and activities of the Bay of Islands and Northland.
A luxurious individual cedar chalet with stunning Sea Views that provides you with a holiday home individually set apart to give you ultimate privacy and a sense of tranquility. Has 32 external Stairs
A luxurious individual cedar chalet with a lovely Sea View that provides you with a holiday home individually set apart to give you ultimate privacy and a sense of tranquility. Has 18 external Stairs
Our one bedroom self-contained apartment has stunning Sea Views looking out over central Paihia towards Russell and beyond. Located on the ground level of our home there are No Stairs! Has Twin Option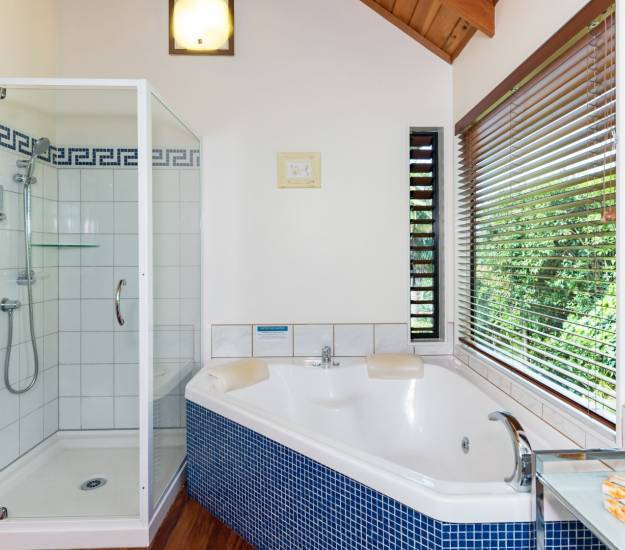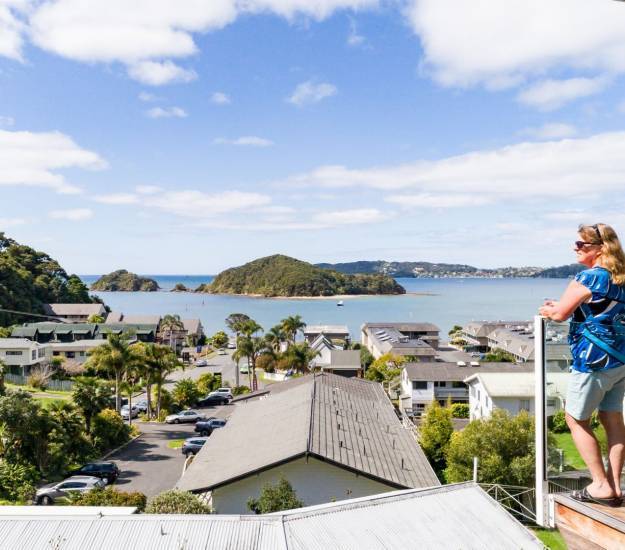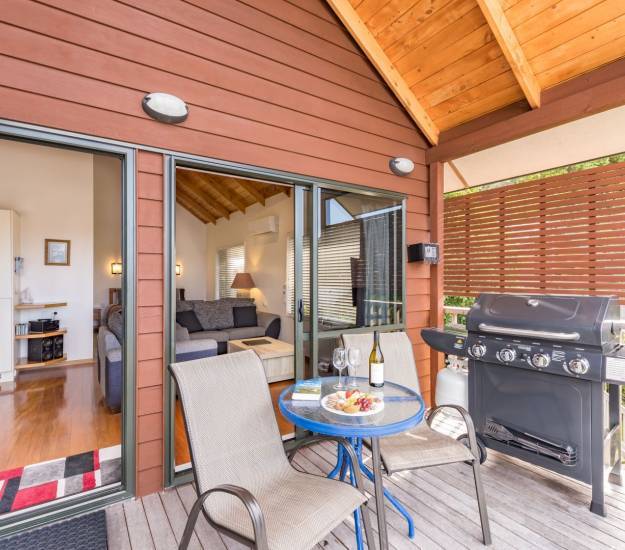 Here's what makes your stay with us so special
Double Spa Baths
The Treetops Or The Palms are the apartments to book if you want a spa bath in your ensuite. Plus there is room for two! The ensuite is spacious with a separate shower cubicle. Book Direct and Enjoy 15% off the Full Rate!!
Wonderful Sea Views
All of our apartments have wonderful sea views! Plus you will have your own private deck with a BBQ and outdoor furniture so that you can relax while you enjoy those amazing sea views! Be in quick so you can book the highest sea view!!
Luxurious Individual Cedar Chalets
The Treetops and The Palms are Abri Apartments luxurious individual cedar chalets located in the heart of our sub-tropical garden for total tranquility. There are only two chalets so be in quick so that you don't miss out!!
What our previous guests have said
The Suite: Thanks for your kind hospitability. You have a well kept guest accommodation. All the Best.
Heather and Tony, Luxembourg
The Treetops: An amazing place to spend a week in the middle of winter! Thank you for a wonderful stay here.
Stu and Josie, Christchurch, NZ
The Palms: Finally, a comfortable bed! Had a wonderful anniversary at this accommodation. Beautiful spot, close to shops and so comfortable. Thank you Helen
Mr and Mrs Smith, Kaitaia, NZ
The Palms: Great accommodation. Feels like you have your own house. Great Views. Would recommend to everyone. Thanks Helen and Peter
Craig and Rona, Dannevirke, NZ
The Treetops: What a beautiful place! We'd love to stay longer. We will be back!! Thank you to the housekeeper for having the room nice and clean.
Dave and Karen, Blenheim, NZ
The Palms: Magical spot to chill and take in the amazing views. We will be back another time. Cheers
Bryon and Michele, Hamilton, NZ
The Treetops: Wonderful retreat. Perfect location. Love all the little details that make this place so luxurious. Thank you so much.
Gerard and Melanie, Golden Bay, NZ
Abri Apartments has consistently been #1 of Specialty Lodging in Paihia on Tripadvisor for a few years now!! Click through to TripAdvisor to read more
Helen, Abri Apartments, Paihia, New Zealand
The Treetops: Amazing Stay. Helen you were lovely. Would love to stay again.
Scotty, Auckland, NZ
The Palms: Really wonderful and lovely place to stay. The unit has been so well presented. We would highly recommend it. Thanks for sharing your place.
Colleen and Bernard, Wellington, NZ
READ MORE REVIEWS